Welcome to Transmission Masters Nashville
where Service is both "Standard and Automatic"
Our Honest, Experienced Transmission and Drivetrain Mechanics
Are Very Experienced and Knowledgeable about solving your car or truck's problems and noises in all of the following areas that commonly cause issues: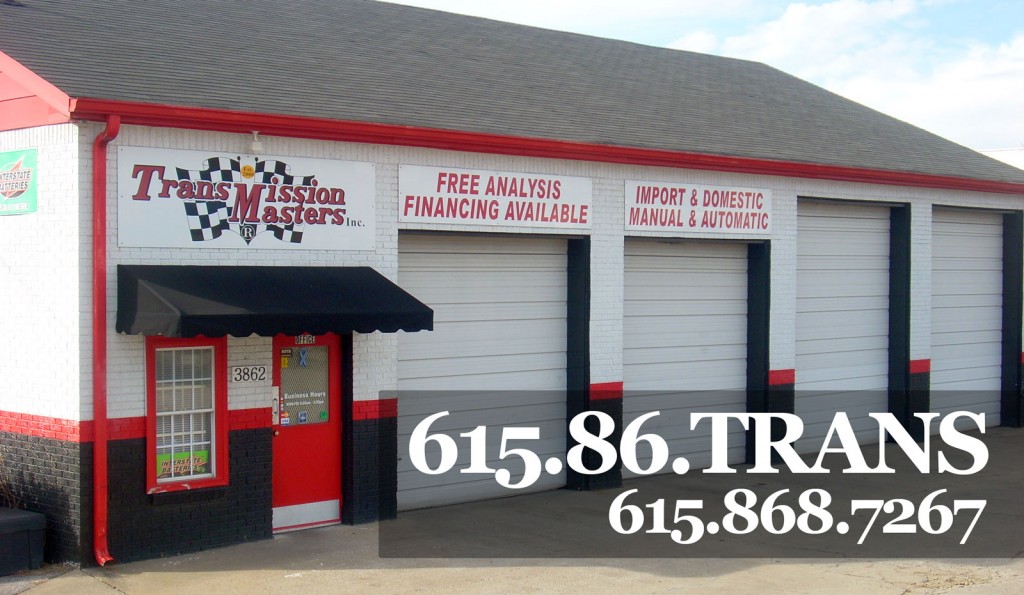 Manual Transmission Repair
Manual Transmission Remanufacturing
Automatic Transmission Repair
Automatic Transmission Remanufacturing
Transfer Case Repairs
Clutch Repair
Clutch Replacement
Complete Drivetrain Service
Financing Available (wac)
We are Your Drivetrain Professionals so Call or Come by before you trust your drivetrain service to anyone else to you. We were a Featured Article in Transmission Digest May 2010 entitled "A Better Way"  Our Staff has 35 years serving the automotive industry in Middle Tennessee. Your complete drive-train professionals. Free analysis, Free towing and Interest Free Financing. We service Domestics, Asians, Europeans and commercial industrial equipment of all types.